This wiki contains heavy spoilers relating to the series. Read everything at your own risk!
---
Welcome to Makai Ouji: Devils and Realist Wiki, a source of information for the Japanese manga series written by
Madoka Takadono and illustrated by Utako Yukihiro. This wiki provides information about all released adaptations.

If you're new to Wikia, check out the links below to get started: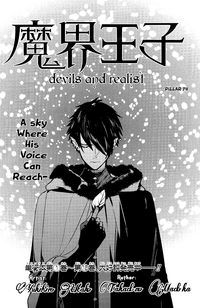 William feels nostalgic and Dantalion comes to see him.
 
Dantalion remembers the past, and Lucifer finally awakens.
Aired September 22, 2013.
Currently there are 263 articles and growing.
Make sure to read the rules before editing.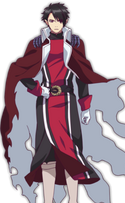 Dantalion is the Grand Duke of Hell, the commander of the 36 armies of hell. He is a nephilim demon candidate to succeed the throne of the demon world while Lucifer sleeps.

Dantalion calls himself "Dantalion Huber" while he is disguised at William's school. He is the 71st pillar of Soloman's 72 pillars, and is followed by two bat-familiars, Amon and Mamon.
Current Poll
How would you feel about a second anime season?
Previous Poll
Will you be watching Makai Ouji: Devils and Realist?
| Rank | Poll | Votes | Percentage |
| --- | --- | --- | --- |
| 1st | Yes, definitely! | 1309 | 92.31% |
| 2nd | Undecided | 86 | 6.06% |
| 3rd | No way! | 23 | 1.62% |
Ad blocker interference detected!
Wikia is a free-to-use site that makes money from advertising. We have a modified experience for viewers using ad blockers

Wikia is not accessible if you've made further modifications. Remove the custom ad blocker rule(s) and the page will load as expected.